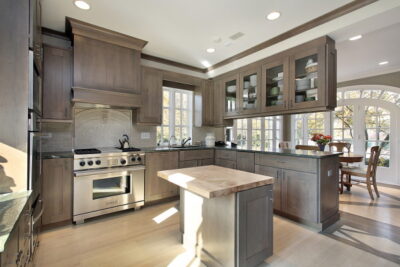 Review us at Google
Joseph is the consummate professional. His attention to detail and high design standards are what sets him apart. Joseph has an amazing talent for developing beautiful interiors! Very pleasant to work with, too!
— Design Workshop Inc.
I have had a great working relationship with Joseph during the past several years doing custom rugs, runners and various flooring materials. He is always on top of things, great scheduling and easy to work with and for.
— Northeast Home Interiors
Joseph Anthony designed a beautiful kitchen for my family. Our project involved a total renovation, floor to ceiling, including the removal of an interior wall between the kitchen and dining room. He oversaw all contractors and kept all on schedule. Quality of work was second to none. We could not be more pleased with our totally new, elegant yet family friendly kitchen.
— Leslie D
Not only is Joseph a great decorator, he is also a pleasure to work with. I have consulted him on several small projects over the years (e.g. paint color choices) and he always made me feel that my minor projects were just as important to him as his major (more lucrative) projects.
I also appreciate his promptness in answering or returning my phone calls, as well as his timeliness in setting up an appointment at my house.
It is important that I like, trust and feel comfortable with any vendor or worker that I do business with, and Joseph fits the bill.
Oh yeah, he is also a great decorator whose thoughts and choices I loved…even if I disagreed with him at first.
— Pam M


I have worked with Joseph Anthony Interiors for over 20 years. Joseph's attention to detail, knowing his products and delivering the results on time are just a few reasons to chose JAI. His portfolio is bursting with one beautiful job after another.
I highly recommend giving him a look!
— Healy Electric
Joseph is not only a great interior decorator, he also is a great general contractor. He has helped me complete several projects in my house. He has selected outstanding contractors to work on the house and helped in designing several window dressing that are unique and enrich the look of the window and the rooms. The work performed has always been very high quality, completed in a reasonable time and at a fair price.
— E.S.
When we moved into our new house in a different state, I had no idea of where to go for assistance with window treatments. Joseph Anthony showed me choices of multiple shades, which were badly needed for both strong sun and privacy. He also brought books of beautiful designer fabrics at reasonable prices. I was able to cover five double and six single windows plus a double door. We have had many compliments on the valences, draperies and blinds. I would definitely recommend him.
— Nana
Joseph Anthony performed wainscoting and basement remodeling, as well as kitchen remodeling in my home a few years ago. He was professional, punctual with deadlines, reasonably priced, and the work quality was second to none. I would highly recommend him to anyone.
— Alex B
My wife and I hired Joseph to redesign the kitchen in our home. His work was exemplary and we continue to receive compliments on the final outcome.
I highly recommend Joseph Anthony Interiors for any home or business design needs a reader of this recommendation may have.
— Anonymous
Joseph has a wonderful vision of what will make an area come together and look amazing. He is very professional is all aspects and we recommend his service often.
— Anonymous
A&C KITCHENS & BATHS
Average rating: 5 out of 5 stars
I have worked with Joseph Anthony Interiors for several years to provide kitchen, bathroom, and home office designs for him for his clients. During this time period I have had the opportunity to meet with numerous satisfied clients that he was representing. Joseph has a great deal of knowledge in not only interior design but also with the vast variety of products available for his clients to choose from.
— Brian, A&C Kitchens & Baths
Joseph Anthony is a very talented designer who I repeatedly have done business with.
I provide furniture from our business for him to complete projects he is involved in. He is very detailed, knowledgeable and possesses a talent that provides his clients with great satisfaction to a project always completed.
— Petey F
Positive 5 STARS ~
 Professionalism,
 Punctuality,
 Quality,
 Responsiveness,
 Value
Joseph did an exceptional job of listening to our ideas and designing the kitchen of our dreams. It was wonderful to work with someone that guided us to make great decisions, when discussing contractor matters or picking colors. His contractors were all true craftsman and Joseph coordinated them beautifully. We could not be happier!
Services:
 Room planning, Kitchen design
— Patty Maida
---
Review Us
Your feedback is appreciated. Please leave us a Google review.